Ground Freight Specialists | Truck Freight - LTL & FTL in Monroe, Michigan For Sale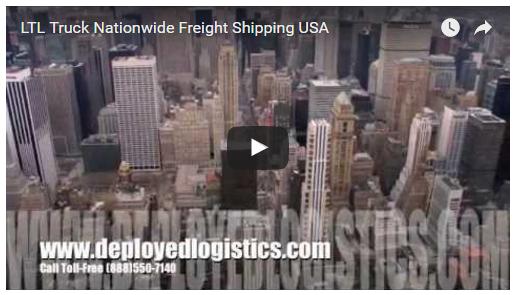 Seller:
Type: Business, For Sale - Private.

Ground Freight Specialists
Deployed Logistics is a full-service freight-forwarder with warehousing and operation facilities throughout the United States. We focus on providing outstanding freight shipping logistics and transportation services.
Our goal is to allow our customers to focus on their business by making the transportation of their goods simple, fast and reliable. Our job is to find solutions that meet your needs and surpass your expectations.
Get a QUOTE!
Deployed Logistics
Online: Quick Quote
By phone: 888-550-xxxx
We are YOUR team ? ready to talk, help plan the best strategy, provide online shipment tracking ? totally available
You have access to three decades of building a comprehensive network of freight affiliates throughout the US & Canada
You can relax... you'll be under the guidance of a team with extensive knowledge of freight classification and NMFC guidelines
You can trust our reliable network of national carriers and local agents
Our carrier access gives you space with major consolidators
Lansing
Detroit
Dearborn
Flint
Grand Rapids
Kalamazoo

Price: $13,695


2012 Can-Am RENEGADE 1000
. 2012 Can-Am RENEGADE 1000 $6299 Call (810) 893-5240 ext. 590 Ray C's Extreme Store (810) 893-5240 ext. 590 1422...
Price: $6,299


2012 Mud Buddy 23 Mini
. 2012 Mud Buddy 23 Mini $3395 Call (810) 250-7478 ext. 181 Freeway Sports Center (810) 250-7478 ext. 181 3241 W...
Price: $3,395


Price: $13,695